In the post earlier, I mentioned how I follow many blogs. These blogs are what I was inspired by to start my own blog.
1.
College Fashion
College Fashion is the first fashion and style blog written exclusively for college students.
Created by Zephyr Basine from her college dorm room in March of 2007, College Fashion has grown from her own personal fashion blog into a worldwide student-run online fashion magazine, written by a group of stylish college girls from universities across the US.
I started reading this when I was about to start college. I needed to go shopping. So I randomly googled "must-haves for college girl". And there it was. The first link. I dint really buy many items in the list of must-haves but since then I have seen every post of theirs.
2. College candy
They're the ultimate resource for the college woman looking to be entertained in a variety of ways. They have blogs, tweets, Tumblr, a Youtube channel, Facebook. They are modern college women and with over 100 talented student writers on campuses across the country
On the right hand side of college fashion page, they have provided a list of websites they follow and like. So, clicked on the link and found my self on a website that provides complete entertainment. Kate Middleton's wedding, Obama's re-election, Miley Cirus's engagement and break up with Liam Hemsworth, Exercises, Dating advice(did'nt really need them) and everything that we need.
3. Every college girl
The concept is simple: "things every college girl should know". They are a team of college girls from across North America writing on topics as varied as how to change a tire, to how to do a keg-stand, and everything in between.
They believe that college is a time of learning, not just in the classroom, but outside in the world. You grow as a person and hone skills that you will continue to use for the rest of your life. This blog is intended to give guidance, inspiration, and share any pearls of wisdom we come upon during our own learning experiences here at college.
Small interesting articles on things that a college girl should. This was another website I traced through college fashion. Tips on how to take care of skin, how to make nice cheese cake etc. Good stuff!
4. La Petite Fashionista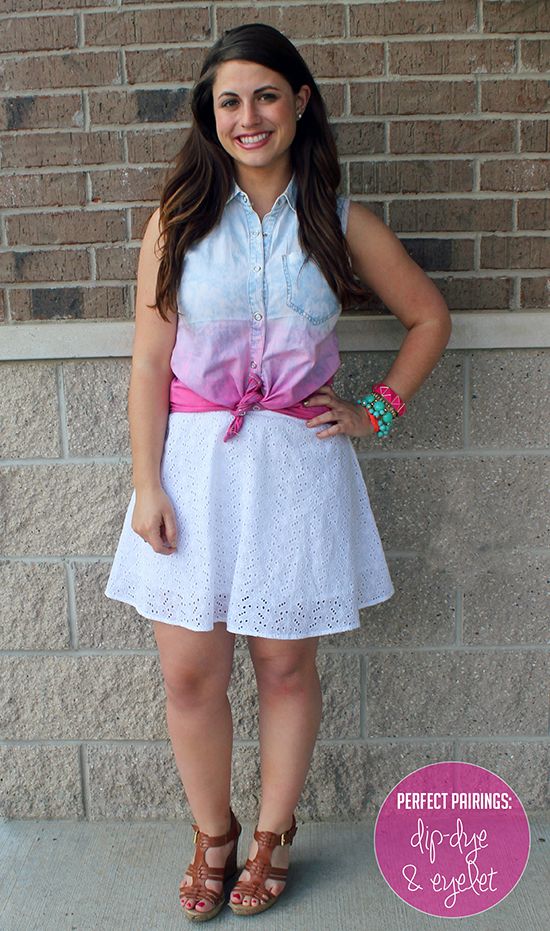 Lauren is a Fashion Merchandising graduate of Florida State University and forever a Seminoles fan! She is a fashion blogger for her site, La Petite Fashionista. She started La Petite Fashionista in March 2007 as a site to make fashion accessible for young people. She now is fulfilling her dream as a merchandiser for a major retailer.
On her site she muses about her inspirations, forecasts future trends, features up and coming labels, and writes about her experiences as a fashion student trying to break into the industry. She loves that blogging has given so many unique individuals a platform to voice their fashion views.
5. Girlsguideto
Think of it as your personalized handbook to discover, share and save all your favorite articles, tips and advice in one place.
Each day their team brings you the best on everything from style and relationships to recipes, health, and more. In other words, they cover it all including the good, bad and taboo!
If you ask me, Just perfect!
6. Thought catalog
Founded in 2010, Thought Catalog is a digital magazine owned and operated by The Thought & Expression LLC, an experimental media group based in Williamsburg, Brooklyn. They help share culture by allowing writers to send in their articles and publishes them.
Small articles from various writers talking about how they feel what they've experienced or just something that they've thought about. A huge compilation of articles coming in everyday. You might get tired of reading but the articles will keep coming in. And if you ever want, you can send in your own article someday and ask for it to be published.
7. Love twenty
LOVE TWENTY is an online magazine for twenty-somethings specializing in college, career and everything in between. Most online magazines only focus on a woman's college years, but there aren't many that are there for you 100% — every step (in killer heels of course) of the way.
The Love Twenty team is made up of over 125+ talented ladies from all over the world who know a thing or two about surviving their twenties.
Tips on how to write resume, how to dress up for interview, basically most things you need to know in your twenties!
8. A work in progress
The girl quotes, "I've been overweight my whole life. The time to change begins now, 2012 will be the year I finally do it."
I feel really proud of people who take the reigns of their lives and then control them.
9. Skinny confidential
"The Skinny Confidential is a lifestyle; tips on balancing fitness, diet, relationships, health, fashion, & everything in between. Lots of healthy recipes, light cocktails, & easy exercises + tons of quick tricks. I'm about leaning out, not bulking up. Have your cake & eat it too : )."
She is Lauryn, from California. I recently came across her site through pinterest. I love her spirit.I follow her blog regularly and even use her tips. I also enjoy reading the interviews she posts
10. Lauren Conrad
LaurenConrad.com

isn't just any old website... It's a fully functioning social networking site where you can create your own profile page, participate in the Forum, make friends with like-minded tastemakers, and stay up to date on my current musings with my daily blog. Think of it as your front-row VIP pass to all things lovely and chic. In the Forum, we can swap creative styling ideas, recipes, and beauty tips, explore current trends and lots more! Simply put, consider LaurenConrad.com your new (life)style haven. To say I'm excited about this new site would be an understatement. ☺
I love her hair and style. After Laguna beach, I'm glad she started blogging.
Thanks for reading.
XO Ayesha